Located at The Ruskin Hotel: 55 - 65 Albert Road, Blackpool, Lancashire FY1 4PW
Refresh, Relax, Rejuvenate & Realign
Here at Retreat, we want to take you away from all the stresses of everyday life. To take you on a journey that lets you take that one step, that step to a better you. For once spend that well deserved time on you.

I am a holistic therapist, with over fifteen years of experience. I first became interested in the healing arts, when a member of my family developed alopecia and started losing their hair. I had read somewhere that Indian head massage could help with hair growth and eliminate stress. I took a course in Indian head massage VTCT Level 3 Diploma and was delighted with the results. Not only did the treatments help with their hair loss, but it also reduced their anxiety. This led me to learning other holistic therapies.
Holistic therapies are very gentle but effectively works to restore and maintain the body's natural balance to encourage the body's own self-healing. Instead of just concentrating on individual symptoms, holistic therapy refers to treating the whole person – mind, body, spirit and emotions. I am very passionate about my healing work and love to help people improve their health and well-being. I feel truly honoured and blessed to be able to offer this service. All of my treatments can be adapted or combined for your individual needs.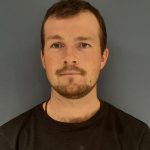 I am a level 3 and 4 sports massage therapist, with over 10 years experience.
It was by pure fate that led me into this industry as massage was part of a course I was already committed to. I loved it and have never looked back.
I use a holistic approach to my treatmemts, relaxing not only the body but the mind.
I use this approach in my everyday life too, enjoying sports, yoga  arts and Reiki, which I am also a Reiki healer.
Using a combination of techniques my treatments are tailored to you.
Welcome to Retreat I hope to see you soon.